Orthodontics is a dental specialty focusing on the treatment of misaligned teeth and improperly positioned jaws. At Carlston Dental Group, I offer a comprehensive range of orthodontic solutions to fix bite problems such as underbites, overbites, and crossbites and give my patients straight, healthy smiles they can be proud to show off.
Metal braces, Invisalign, and clear aligners are among the most popular orthodontic appliances we offer at our Los Angeles dental office.
What Is Orthodontics?
Orthodontics is a branch of dentistry that specializes in the diagnosis, prevention, and treatment of crooked teeth or incorrect bites. Crooked or misaligned teeth are not only aesthetically unpleasing. They can also lead to tooth decay and gum disease if they are not corrected properly.
In addition to providing aesthetic benefits, I recommend to my patients that they undergo orthodontic treatment because it can also improve their ability to bite, chew, and speak clearly, while also preventing abnormal wear on the tooth surfaces.
At Carlston Dental Group, I generally screen my young patients for orthodontic issues when they are between the ages of seven and 10 years old to determine if there is a need for treatment. The most common treatment for children at this age is braces. However, all patients can undergo orthodontic treatment no matter their age.
Once the patient has reached their ideal smile, I recommend they wear a retainer to prevent the teeth from shifting back to their original positions once the orthodontic appliance is removed.
Benefits of Orthodontic Treatment
While many consider orthodontic treatment for cosmetic reasons, I always emphasize the additional oral health benefits of this type of treatment to my patients. Misaligned teeth can cause a host of dental issues from uneven enamel wear to tooth decay and gum disease. A misaligned bite can also cause temporomandibular jaw disorders.
In addition, when the teeth overlap or you have wide gaps between your teeth, this can make it difficult for you to bite down properly or chew your food correctly. This can result in digestive issues and discomfort when eating.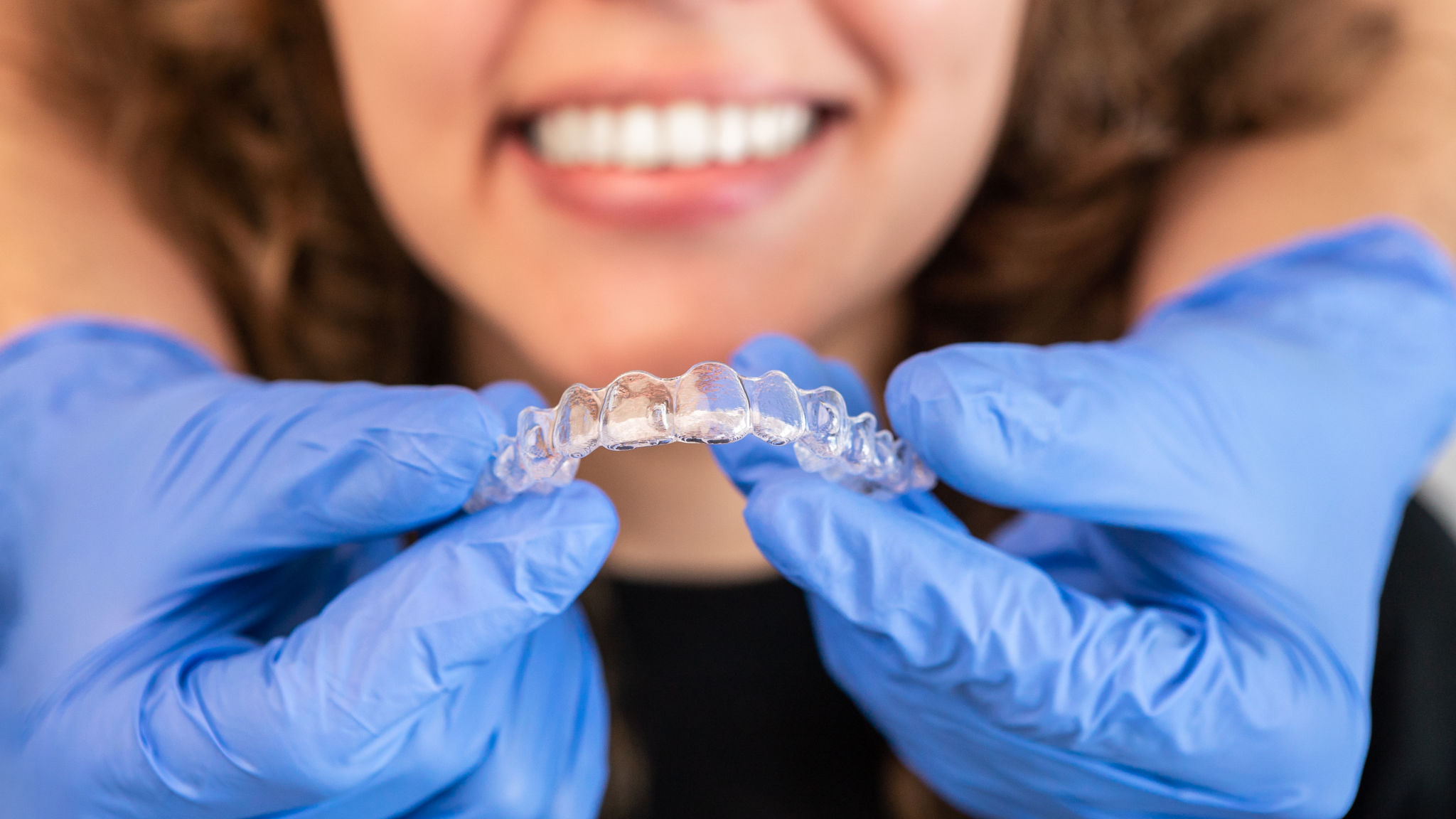 Orthodontic treatments can correct these problems and improve your overall quality of life.
Types of Orthodontic Treatment
At Carlston Dental Group, I consider each of my patients unique and always personalize treatment plans to match their specific needs and lifestyle, and orthodontic treatment is no exception. To be able to achieve the best results, we provide multiple options for orthodontic treatment from traditional metal braces to clear braces and Invisalign® clear aligners.
Because every patient is different and has unique orthodontic requirements, we invite you to schedule an appointment at our dental practice so that we can find the treatment option that best fits your personal needs together.
Care During Treatment
Depending on the treatment you will be undergoing, you will be wearing your orthodontic appliances for 12 to 24 months. During this time, you will have to care for your appliances and your oral health to ensure the best results. We will educate you and always be here for you throughout your treatments!
I generally recommend to patients undergoing orthodontic treatment with braces that they avoid eating certain foods such as hard candy, caramels, bagels, nuts, ice, or other crunchy foods, as they can cause breakage to their wires and brackets. All patients undergoing orthodontic treatment should also brush and floss regularly and keep their orthodontic appliances clean throughout the treatment.
For gentle, customized, stress-free dental procedures in Los Angeles, California, do not hesitate to contact our dental practice. You can reach us by phone at (310) 838-0844, visit us at 2472 Overland Ave, Los Angeles, CA 90064, or conveniently schedule your appointment online.
In some complicated situations, Dr. Carlston will refer patients to a Specialist. We deal with highly recommended specialists in the area.